Who are we
Jantar Jewellery
Kate started Jantar 25 years ago, from the humble beginnings of a market stall in the busy north lanes of Brighton. Specialising in just Baltic Amber back in those days, Kate would travel by coach to Poland searching out new and unusual amber pieces for her growing market stall. All the while learning more about this unique stone and growing her passion for the jewellery business.
In the year 2000 it was finally time for proper retail premises and Jantar opened within the heart of the Peak District. This also gave her the opportunity to start expanding her collections to jewellery and gemstones from all over the world, continuing to this day with an ever evolving range of unique and special pieces that are on offer.
Jantar prides itself on having a small dedicated team that all share the same passion and enthusiasm for jewellery.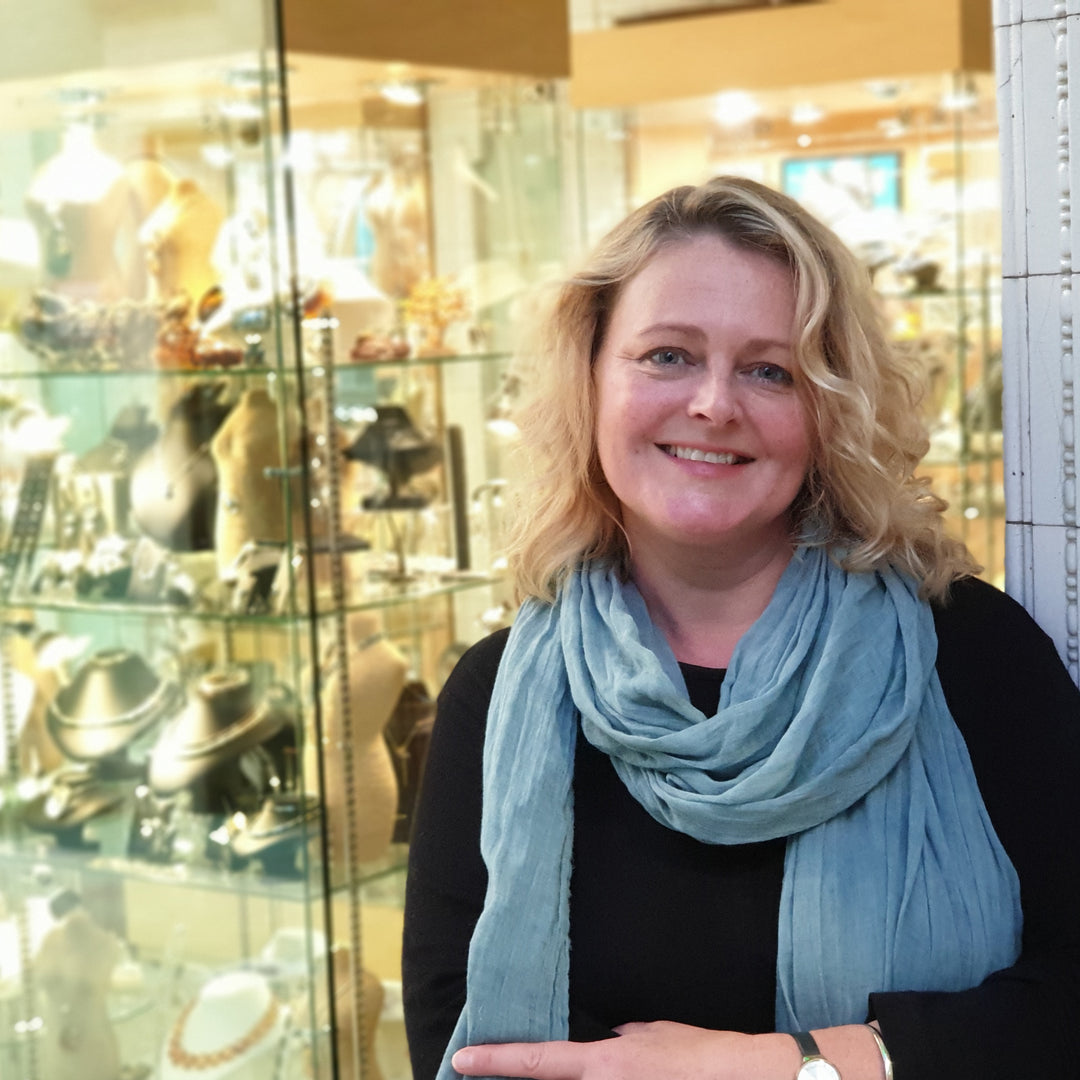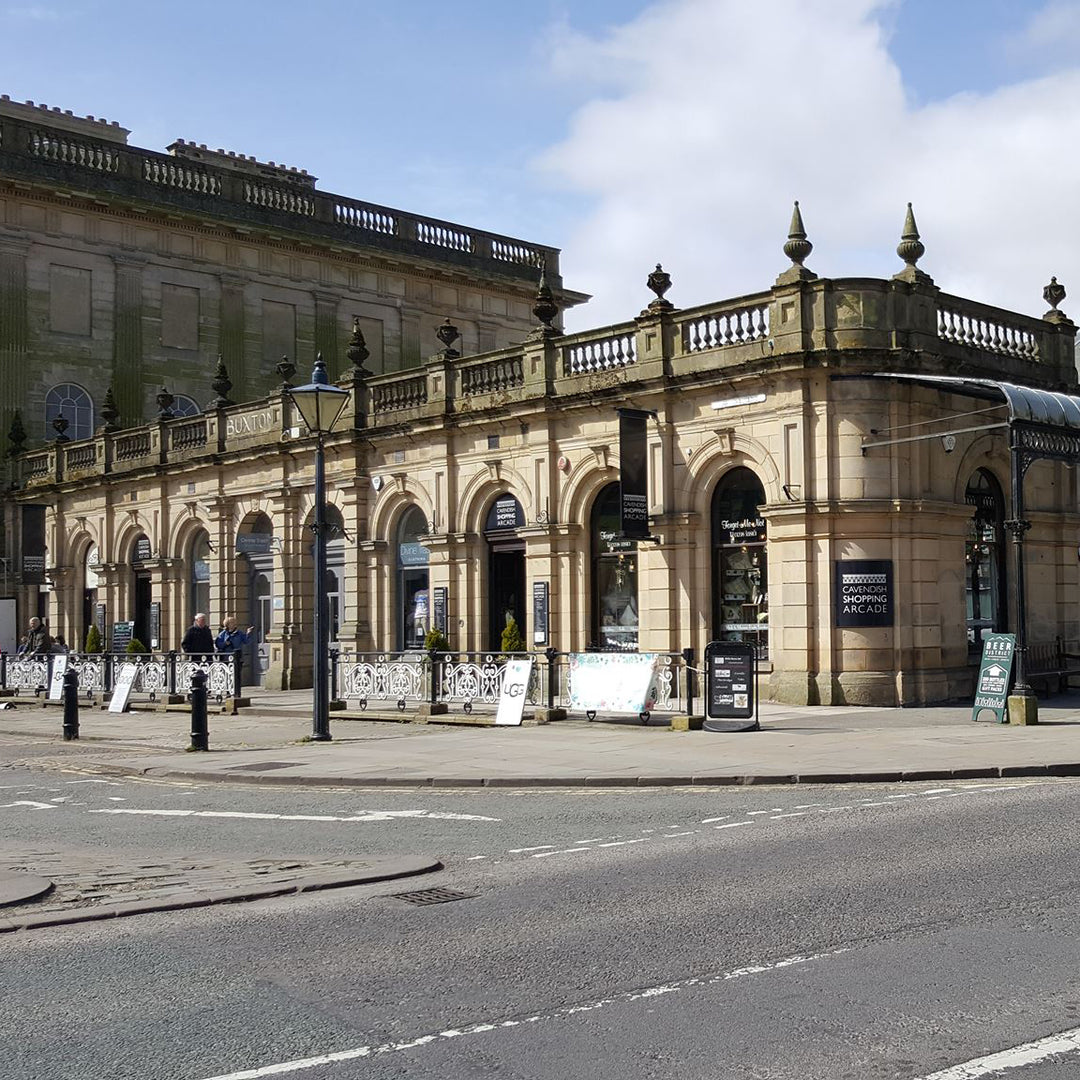 Where are we
Cavendish Arcade
Jantar is situated in the historic heart of Buxton inside the old victorian bath house at the cavendish arcade. This beautiful building on the right wing of the majestic Crescent Hotel was built in 1852, designed by Henry Curry, architect to the 6th Duke of Devonshire to house the thermal spa. Wealthy Victorians would flock to Buxton to take the variety of treatments offered here. The beautiful Minton tiles still exist around the building and inside our shop, we are also very lucky at Jantar to have the only remaining section of original mosaic floor. The arcade houses a stunning stained glass ceiling which was installed in the large barrel vaulted roof in 1985 which floods the area with beautiful coloured light.